Greeting
We have been making bicycle mudguards for over 70 years. During that time, the trend of bicycles has changed very much.
We, HONJO, have been working hard and enthusiastically and will continue this attitude because our goal is to contribute to fun and comfortable bicycle life.
By using special roll forming skills and pressing skills, we are making mudguards for motorbikes and rick shows too.
Our experience, technology and knowledge for the mudguards are also utilised to produce some daily life area products such as capsule toy machine parts and hair dressing device parts.
We hope to keep being creative and challenging to the bright future.
Honjo Koken
Tomoyuki Shimamura
President
Company History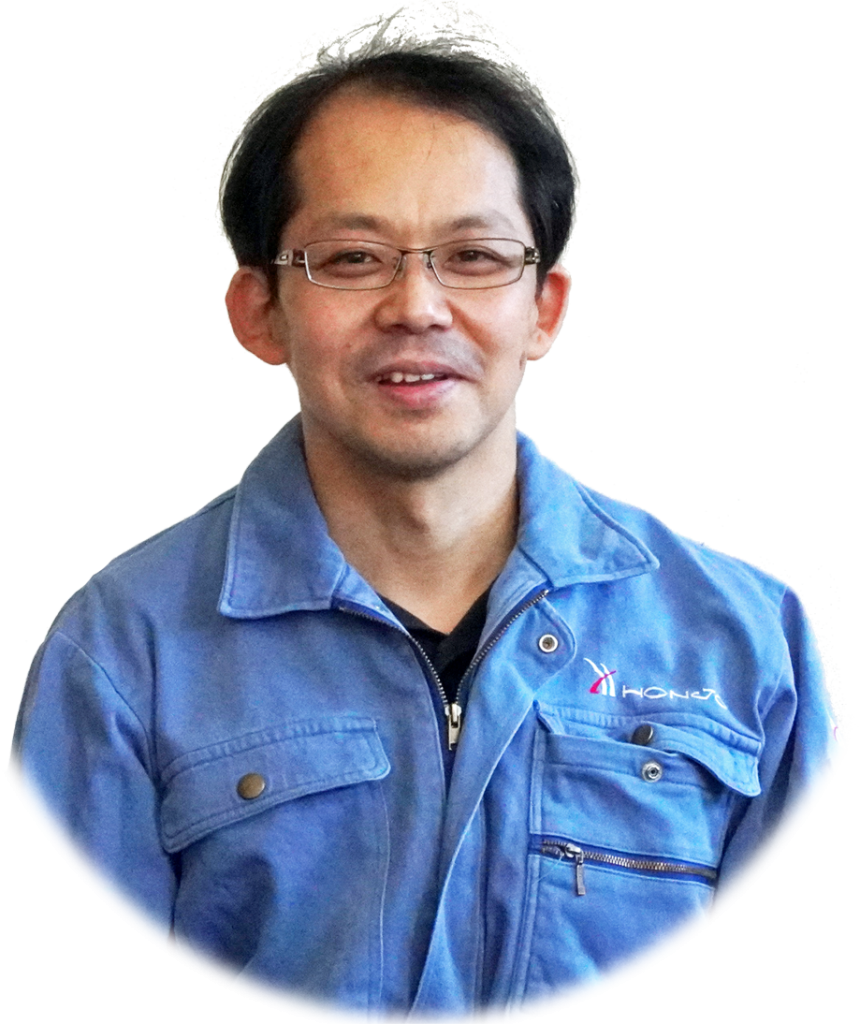 Matashiro Shimamura established HONJO Mudguards Manufacturing.
HONJO Mudguard Manufacturing started it's operation.
Start manufacturing and selling metal mudguards for bicycle and children's tricycle.
Reorganized as HONJO mudguard Co.,Ltd.
Manufacture and sale of metal mudguards for bicycles and children's bicycles.
Certified as a Japanese Industrial Standards (JIS) factory.
JIS B9401 (No.7373)
"The quick guard system" which can divide rear mudguards into two pieces for cycle touring (Rinko) was a smash hit.

Changed company name to Honjo Koken Co.,Ltd.

End of JIS certification period.
Company information.
Honjo Koken Co., Ltd.
Honjo Shimamura Building, 2-19-10 Yokogawa, Sumida-ku, 130-0003, Tokyo, JAPAN
:honjomudguards