HONJO the brand of Honjo Koken Co.,Ltd is good at making mudguards which are made by thin flat sheet of materials.
In 1949, we established the company at Sumida city, Tokyo.

Based on our experience, technique and knowledge, we have been making mudguards which are made by metal plate materials such as aluminum, brass and stainless steel.
Handcrafted in Tokyo, Sumida
Our factory is located in Sumida city, Tokyo
where manufacturing is thriving.
Crasftsmen carefully process and finish
each product by hand,
keeping in mind producing better products.
Our products are made by craftsmen
who are with passion to deliver them
that satisfy bicycle and motorcycle enthusiasts.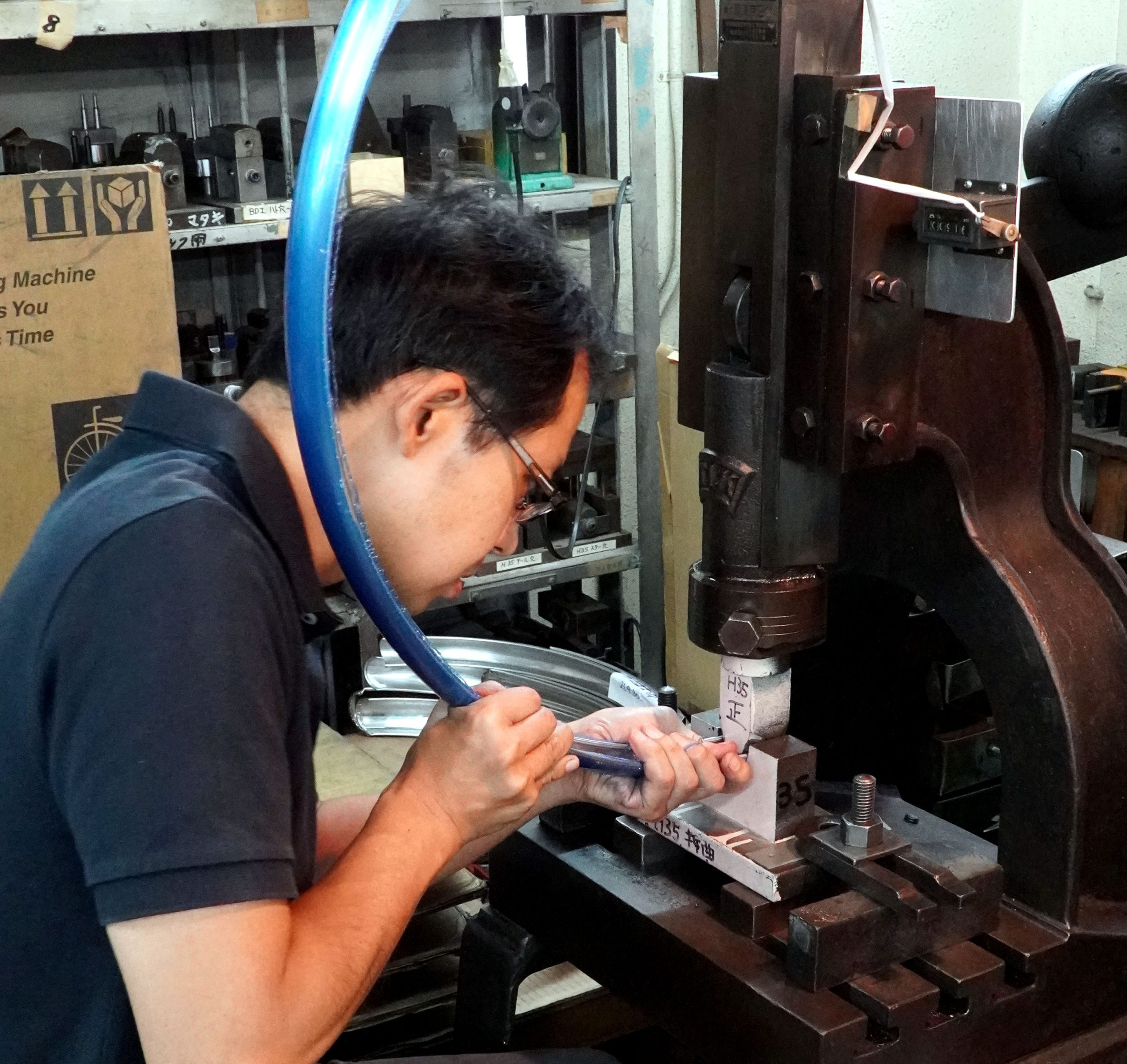 To improve the accuracy and strength of our products,
we have created our original processing machines,
tools and jigs and have refined our craftsmanship.
We have delivered our products to not only in Japan,
but also in overseas through our local distributors.
A small factory in downtown Tokyo
Our factory is a small factory that is good at making various products in minimum order quantity.
Under this characteristics, we have wide variety of mudguards and various parts to contribute to 'fun and comfortable bike (bicycles and motorbikes) life'.
We will continue to pursue creativity.